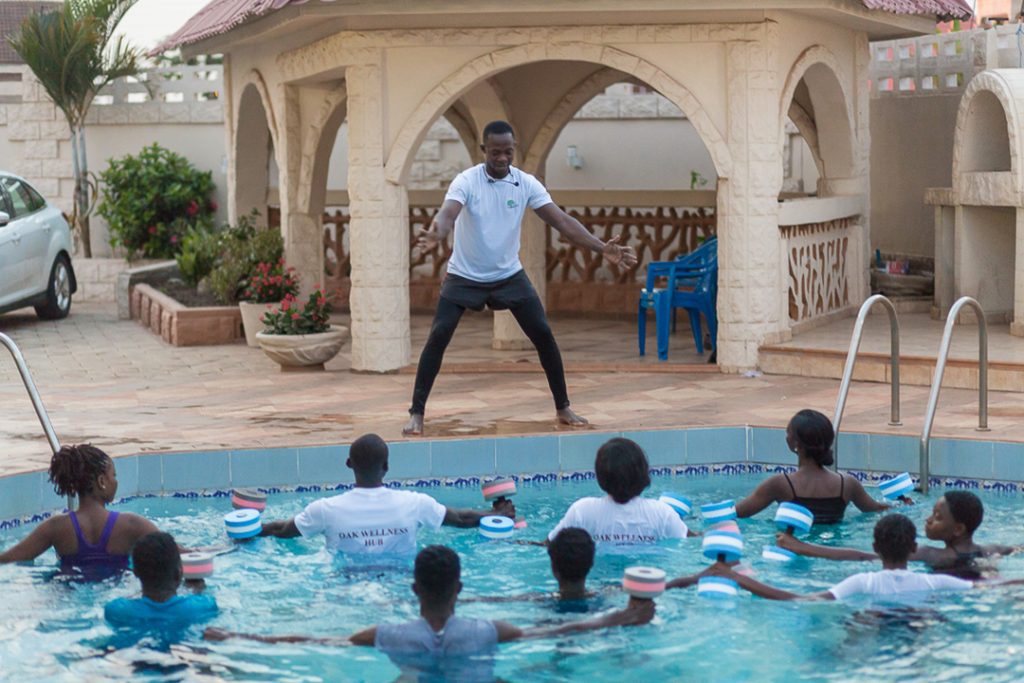 Aqua therapy refers to exercises performed in water for relaxation, fitness, physical rehabilitation in an aquatic environment under supervision of a trained health care professional.
This kind of therapy is performed for various reasons, it reduces the effects of gravity allowing for increased joint range of motion. Your affected body part will float, making it easier and less painful to exercise.
Participating in Aqua 360′ program will help you improve and  maintain your function, flexibility, locomotion, and optimally enhance join care.
HOW CHIROPRACTIC AND AQUA THERAPY WORK TOGETHER
The Chiropractic Adjustments help to decrease pain, decrease muscle tension and increase ranges of motion which will help improve one's overall health and well-being. Aqua therapy works on strengthening and stabilizing the joints in the body and in the spinal column.
BENEFITS OF AQUA THERAPY
Provides resistance to aging through effective exercise.
Encourages a wider range of movement and opposition.
Alleviates stress and tension.
Reduces pain and tension in muscles and joints.
Protects against exercise injury.
Improves cardiovascular conditioning since the heart pumps more blood per beat when body is submerged in water.
Decreases post exercise discomfort.