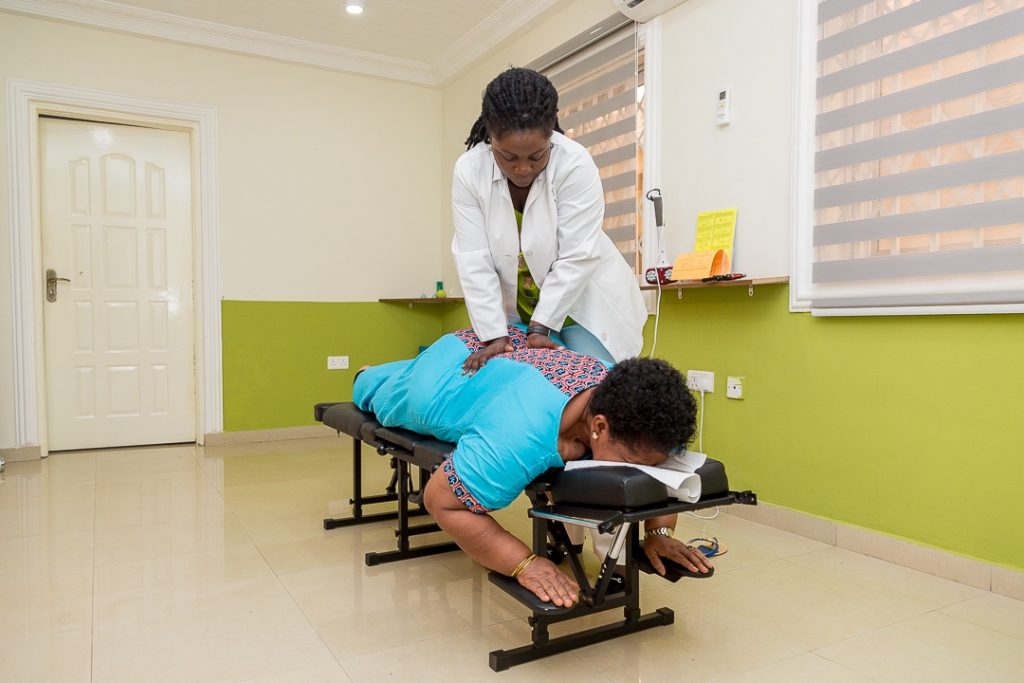 Posture and spinal screenings can reveal important health information and unlock the door to improved health and well-being. Contact us today to arrange a screening at your event or workplace. Your body is made up of many substances; organs, bones, muscle, skin, connective tissue, soft tissue, blood and nerves. Keeping all of these parts in working order is essential to your health and well-being. Your spinal column supports your body and houses the nerve pathways that allow your bodily systems to operate properly. Poor alignment or damage to your spinal column can negatively affect body organ functioning and cause pain.
Spinal Screening
Stretching, bruising and pressure on any of these nerve rootlets can cause pain and inhibit proper organ function. Muscle weakness and/or pain are sometimes able to be eliminated with adjustments to your spinal column and resultant improved spinal health. Spinal screening by a trained and experienced chiropractor such as Dr. Efua Kwayisi can help identify, or assist in the diagnosis of many health issues, unlocking the door to improved health and well-being.
Postural Screening
Your posture is the way you hold your body when you stand, sleep, walk or sit. Many people develop poor posture due to daily activities as muscles tighten or lengthen based upon how they are used. A trained chiropractor can identify issues with your posture through postural screenings.
We are a licensed chiropractor who works with our clients on a variety of areas centered on spinal health, including chiropractic care, corrective exercises, lifestyle advice, nutritional counseling, massage therapy, and spinal and postural screenings. We are located in East Legon, American house.